If the business world moves fast, then business technology moves even quicker. When you already have to balance your workers, your clients and your cashflow, could outsourced IT support help you concentrate more on your business strategy – and less on chasing your technical demands?
With outsourced IT, your business employs a team of dedicated IT experts to manage your infrastructure: solving technical issues, consulting on your IT needs and ensuring your business technology runs as efficiently as possible. While it can be nerve-wracking entrusting your technologies to an outside provider, here's five reasons why an outsourced IT provider, such as Brick9, can be a real benefit to your business.
Your IT is Managed By Experts
You're not hiring just anybody to manage your IT. A reputable Managed Service Provider (MSP) will have clients across all sectors and specialities, and will be accredited by industry-leading partners such as Microsoft to deliver high service standards. An MSP doesn't only know how to manage your technology – it also understands customer service, recognising the needs of your business, your people and your industry.
A Managed Service Provider exists to be nothing less than your personal technical experts, able to understand your infrastructure, identify its weaknesses and strengthen your business technologies daily.
Your every IT need has a single point of contact
The more technologies you entrust to your MSP, the more concise your solutions become. You no longer need to contact separate providers in the instance that a particular service fails; with an MSP, you have a direct line to the people that know your infrastructure best.
The added benefit here is that your MSP can better configure your solutions to work together, not only making the most out of each technology but ensuring they work in total collaboration with one another.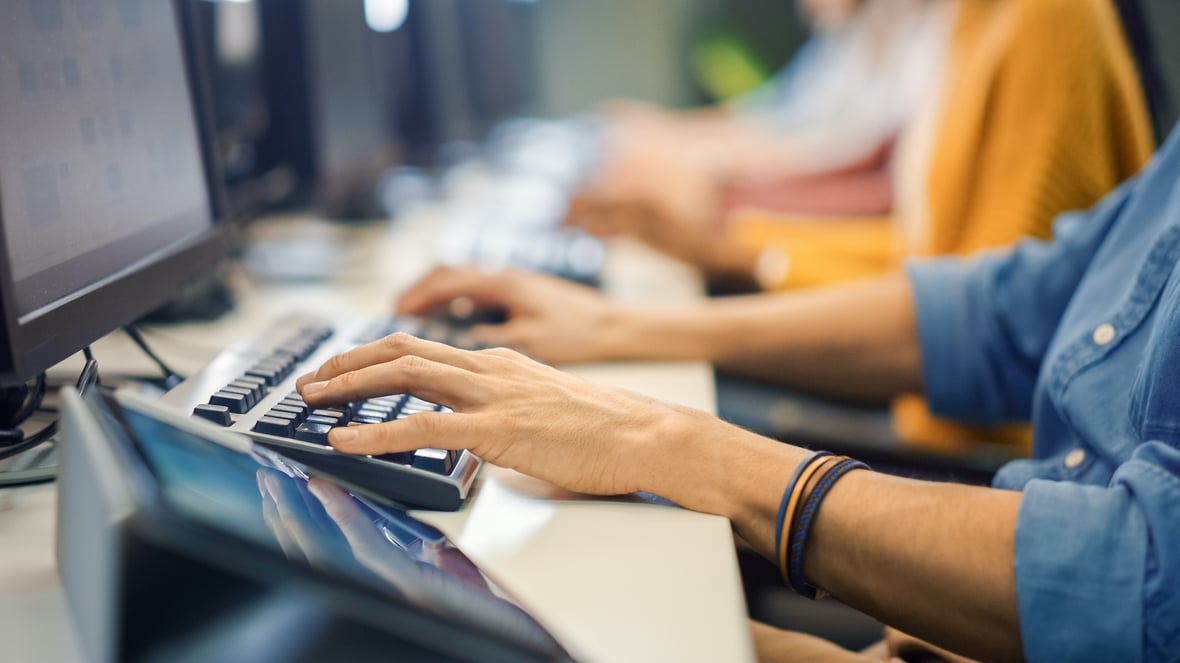 Outsourced IT Support can cut on IT costs
In a 2020 survey by Deloitte, 70% of businesses cited cost reduction as the number one reason for outsourcing. This might sound surprising, considering outsourced IT is something of a specialist service, but it's not hard to see why this makes sense. Businesses no longer need to spend time, money or resources on new hires or training when an MSP exists for their specific needs.
An outsourced IT provider is also more flexible than a company hire. Service Level Agreements ensure you receive an agreed upon level of service, while paying only for the services you need. When that service covers maintenance, repairs and licensing, your costs aren't only cheaper, but more manageable.
Your business plans and prepares for the future
Your outsourced IT provider wants to maintain a long-lasting business relationship, and it can't do that without providing you with a proven long-term strategy. As such, your provider won't only consult with you on a long-term business plan, it will also help you identify all-new business opportunities throughout your relationship.
Once you find a provider you're truly compatible with, you can be confident that your next technical upgrade will be smoother, with a team of specialists that already know your infrastructure and aspirations.
Your workplace becomes exponentially more efficient
Security, compliance, automation and ease-of-use become so much simpler with an outsourced IT provider. Knowing the nature of your business, your provider can implement technologies with your compliance responsibilities in mind, helping you balance your on-prem and Cloud services for speed as well as security.
Yet most importantly, you'll have access to the solutions and staff you need, as and when you need them. You'll be able to source specialist tools, and have them served by the people who specialise in them. The result is a well-oiled business infrastructure that helps your business excel in every department.
IT Outsourcing makes it easy to manage and budget your business technologies, while ensuring you receive nothing but the best IT Support – and at Brick9, we're dedicated to delivering all of the above and more.