As a business starts to settle into its Cloud computing environment, remote users might find that they demand more from their remote working. It might be that they need more than their basic Microsoft office apps, or access to software that they couldn't normally operate on their mobile devices. Remote Desktop solutions have long been the answer to these limitations, but are often resource-intensive, harder to maintain and don't make Cloud migration easy.
With Azure Virtual Desktop, Microsoft aims to make Cloud migration much easier. It allows users to operate more complex software from within the Cloud, support more users at once and make it easier to migrate your desktop setup into a new online environment.
While no Cloud Migration is ever a simple process, a business exploring Azure Virtual Desktop might be pleased to discover how much more streamlined it is – especially if they've used Remote Desktop Server in the past.
Simplified Licensing
Previously, migrating to a Remote Desktop was immediately difficult because of licensing difficulties. In Windows Remote Desktop, for example, users needed licenses for individual desktops, as well as a Windows Server license with a Client Access License, or CAL.
Azure Virtual Desktop is already available to any business with a per-user Microsoft 365 account. This includes:
Microsoft 365 Enterprise E3 and E5
Microsoft 365 Enterprise A3 and A5
Microsoft 365 Enterprise F3 and Business Premium
Windows E3, E5, A3 and A5


If your business is also using a CAL with or without software insurance, then it is also eligible for a Windows Virtual Desktop running Windows Server 2012 R2, 2016 and 2019.
Easier User Migration
Microsoft 365 has another Cloud migration benefit in Azure Active Directory. This is included as standard with Microsoft 365 and is a user management tool which manages user access rights.
With Azure Active Directory, your IT Teams can move users into their Azure Virtual Desktop without having to set each user up individually. That way, they're beholden to the same security rules as they were by your on-premises solution, such as 2FA and device access. If their security status changes in any way in their migration to Azure Virtual Desktop, they can easily be amended from the Azure Active Directory tool once again.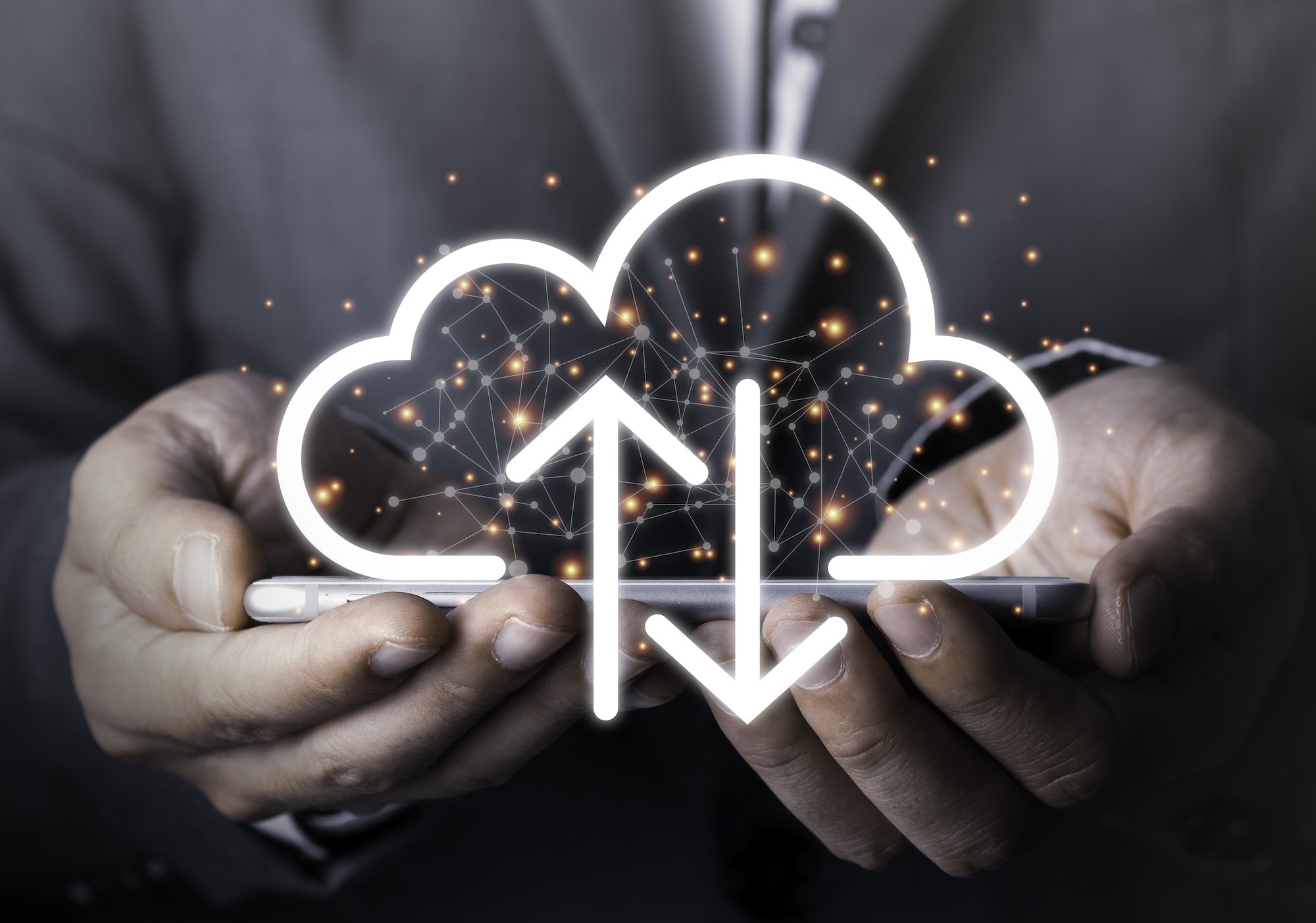 A Microsoft Managed Desktop
Previously, Microsoft's Remote Desktop required a lot of user input to implement. That meant installing the Windows operating system across all desktops while managing the networking, brokering and system upgrades.
The Azure Migrate service helps to quicken this process and is designed to help move on-premises files, older remote desktops and database types including SQL into the Azure Cloud. This alone makes it much easier to begin a Cloud Migration.
Is Azure Virtual Desktop the Cloud Migration Solution for You?
Azure Virtual Desktop is very much a specialist solution, designed for businesses with users that might need more capable remote working solutions, or who need to manage a number of remote workers at once.
Yet for those businesses that already rely on Remote Desktops, it is by far the most streamlined and capable solution yet, with a much more succinct approach to migration.
If you're exploring your Azure Virtual Desktop options, visit our Azure Virtual Desktop page where you can discover all you need to know about Microsoft's virtual desktop solution by downloading our helpful eBook or take our 30-second assessment.
Discover Azure Virtual Desktop