In the workplace of today, employees need flexible working solutions. Whether they're fully remote, hybrid or, just working on the move, no employee can be limited to working at one, on-site office desk all year round. Azure Virtual Desktop from Microsoft facilitates this very well. However, the benefits it offers stretch far beyond remote offices. If you've ever wondered how to boost employee productivity, then Azure Virtual Desktop is an easy win. We'll outline why in a second, but first...
What is Azure Virtual Desktop?
Running on Azure, the Cloud computing infrastructure and platform from Microsoft, Azure Virtual Desktop is a cloud-based virtual PC. It's basically your own computer from anywhere you can receive a decent internet connection. Admins can easily deploy the solution via the Azure portal and – as we'll see below – remotely manage multiple user profiles with their own apps and specifications.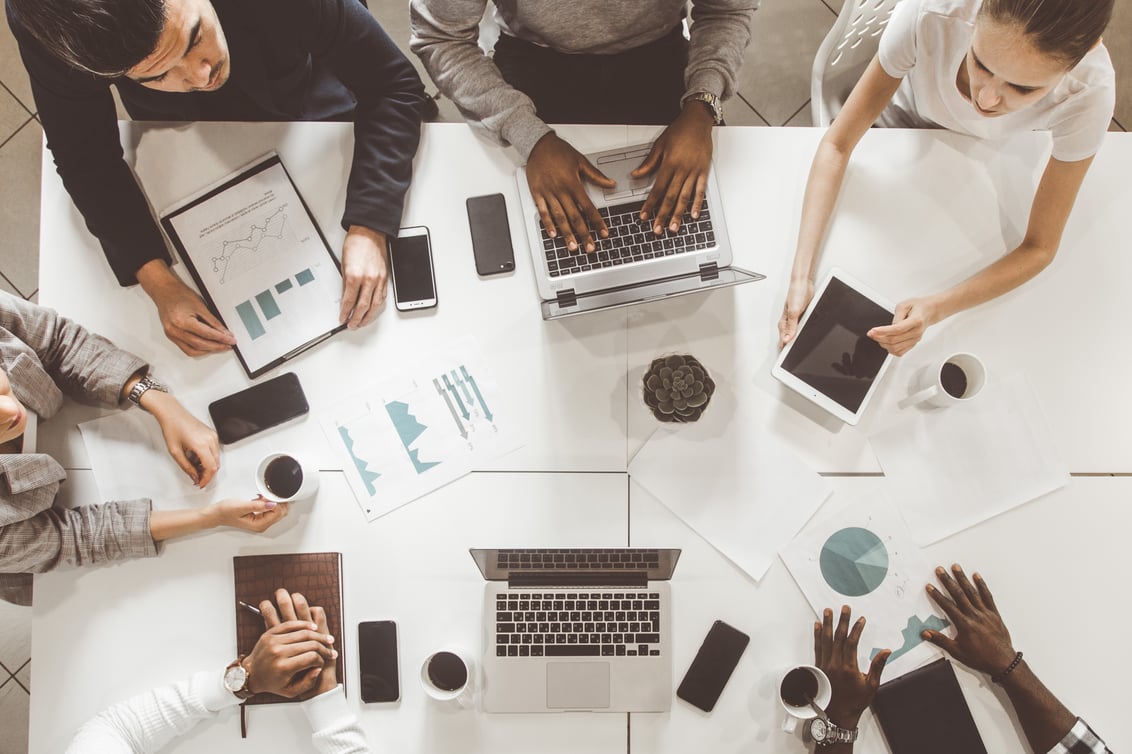 How

Azure Virtual Desktop boosts employee productivity
More agile working
Azure Virtual Desktop offers users the ability to be productive and connected from any internet-enabled location. What's more, Azure Virtual Desktop facilitates seamless integration with Microsoft 365 apps too. So, wherever a team member is, they'll have access to tools they're used to.
The right tools for the right team members
Admins can easily deploy a range of different pre-configured, simplified virtual desktops to a spread of different users. So, if, for example, a developer, a member of the sales team, and a designer all join, an admin can quickly provide each of them with only the applications they need. This not only saves time for the admin, but it also means the team member in question has a more focused and streamlined work environment. Instead of receiving a blank, one size fits all computer straight out of the box, they immediately have a machine that has all the applications and settings they need to work optimally.
Improved security means downtime threatens your team

'

s

productivity less
Azure Virtual Desktop's security is top notch. Hardly surprising when Microsoft spends over $1 billion on cyber security every year. Plus, storing your business data on a remote server will decrease any risk that might come from storing it on hardware. All this decreases the likelihood of IT downtime, which is both a harpoon to your team's productivity and profits.
In a disaster scenario, your team can resume work quickly
As well as helping to avoid downtime, Azure Virtual Desktop can be useful should any downtime occur. In a disaster scenario, when company disks need to be wiped, Azure Virtual Desktop is ready to quickly provide any team member the tools they need to continue working.
Any cost savings can be used to fuel further productivity gains
Like many tools used in remote work, using a virtual desktop will typically slash expenses thanks to things like eliminating hardware costs, no bulk investment in IT and reducing time spent repeating upgrades across devices. With the money saved, your business can reinvest in new technology, new human resources, further training, or anything that might increase your team's productivity.
Whilst that addresses the question of how to boost your productivity with a virtual desktop, there are so many more benefits that Azure Virtual Desktop can bring. Namely security gains, scalability gains and cost savings. If you're keen to take advantage of these and see what your business can become, click here.