Companies of the World may be entering a bold new technical era, but a certain technical challenge remains their top priority – security. With more of our work migrating to the Cloud, cyber criminals are migrating there with it. For Cloud-based workers, this means major changes to storage, SaaS and Virtual Desktop security.
Microsoft – the tech giant that popularised the 'Modern Workplace' title – are aiming to conquer the challenge of modernising, without sacrificing security. With Azure Virtual Desktop, they present a compelling solution.
The Cloud, The Modern Workplace, and Virtual Desktop Security
If the Modern Workplace is about bringing our Cloud solutions together, then Azure Virtual Desktop (AVD) is Microsoft's way of delivering those solutions to users. A more advanced alternative to the upcoming Windows 365, AVD provides a near-complete Windows device that's accessible from anywhere in the Cloud. You can read our latest eBook for an excellent introduction.
Yet aside from its obvious remote working benefits, AVD is an exceptional driver for cyber security – here's why.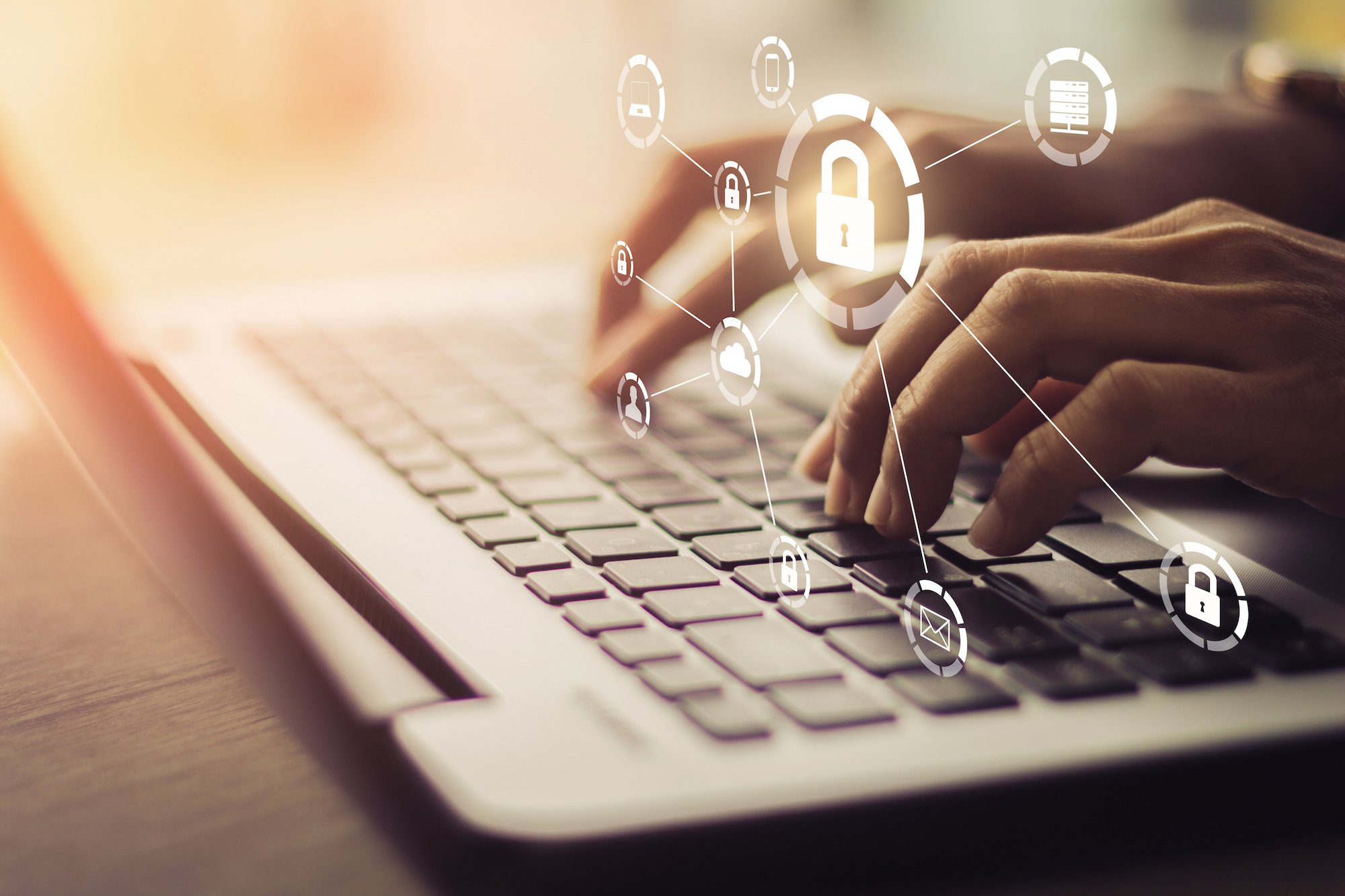 It's located in the Cloud – not on your servers
Many cyber-attacks are targeted, and deliberately attack businesses that they know hold high-value data. This might see the criminals going straight for their victim's endpoints, or anywhere they can spot a vulnerability.
With AVD's security, however, you're not so easily targeted. Your Windows environment is stored on Microsoft's internal servers, not your own, and as such has exactly the kind of Virtual Desktop security you'd expect from the World's leading technology provider. Moving your work into an isolated space makes it much less visible, and therefore much less vulnerable to attack.
It works to your access policies and privileges
AVD makes it easy to migrate your existing Microsoft 365 Business users and, with Azure Active Directory, manage each of them separately. This means that you can protect certain files, folders and applications in your AVD with user-specific privileges. While many users can access your Virtual Desktop at once, you don't need to change their privileges or access rights individually. AVD surveys of each user individually, and ensures everyone is protected and restricted as necessary.
It's compatible with all existing Azure security measures
Because AVD runs in the powerful Azure platform – which itself receives regular security upgrades – your Virtual Desktop benefits from all its added security functions. Additional security services, such as Azure Sentinel, provide powerful Security Information and Events Management (SIEM) surveillance tool that surveys every endpoint in your Virtual Desktop's security.
It's separate from your on-premises devices
Your users, software and files can all be easily migrated to AVD, but they don't all have to be. For example, you might need to provide contractors with access only to certain systems, apps or files. By uploading only what they need to your AVD, they can save their work to your business Cloud without the threat of causing a third-party breach – accidental or otherwise. Your virtual desktop can also be used as a secure backup environment if your on-premises technology is compromised. Users can continue their work from this secure Cloud environment, and away from any infected devices.
These are just a few security applications for Azure Virtual Desktop: because it's so flexible, there are multiple ingenious ways to configure your Virtual Desktop security for protection and continuity.
Still, there's more to AVD than security and remote working. It has expansive solutions that could help lower operating costs, expand your users' abilities and create an endlessly flexible working environment.
If you're still exploring your options with Azure Virtual Desktop, or simply need to know if it's the right solution for you, contact us to get answers within seconds.