For most SMEs, the world is moving faster than ever. Having recognised that the right technology can be the difference between stepping ahead of the competition and remaining anchored to the past, more and more SMEs are turning to cloud computing.
In this blog, we'll explain why, by revealing the top five benefits of cloud technology for SMEs.
The top five benefits of cloud computing for SMEs
Your business is ready for today and tomorrow
Traditional and on-premise IT infrastructure is inflexible in terms of usage capacity, and upgrading it is costly. That means if you're aiming to grow your business or experience extreme variations in usage demands throughout the day, week, or month, you're at risk of outpacing your infrastructure. Doing so will negatively affect the availability and reliability of your IT, and decrease your productivity. And in the worst-case scenarios, it can even lead to outages and the associated reputational and financial loss.
By migrating to the cloud, you'll be able to scale capacity up and down on demand. Sometimes, it's as easy as clicking a few buttons. This level of scalability provides a real advantage in terms of guaranteeing availability and performance, and improving overall efficiency.
You're more resilient and prepared for disaster
If data loss, security breaches, and IT outages are your worst nightmare, you can sleep easier by using cloud computing.
In the past, investing in the latest cyber security, and robust disaster and data recovery solutions, felt out of reach for most SMEs. But one of the biggest benefits of cloud technology is that it makes all of this possible. Due to the scale and expertise of cloud-based solutions providers, they are inherently more secure and easier to maintain than on-premise applications. Plus, some offer disaster recovery services that guarantee near-zero data and time loss in the event of a server outage, so you never have to worry about downtime or data loss again.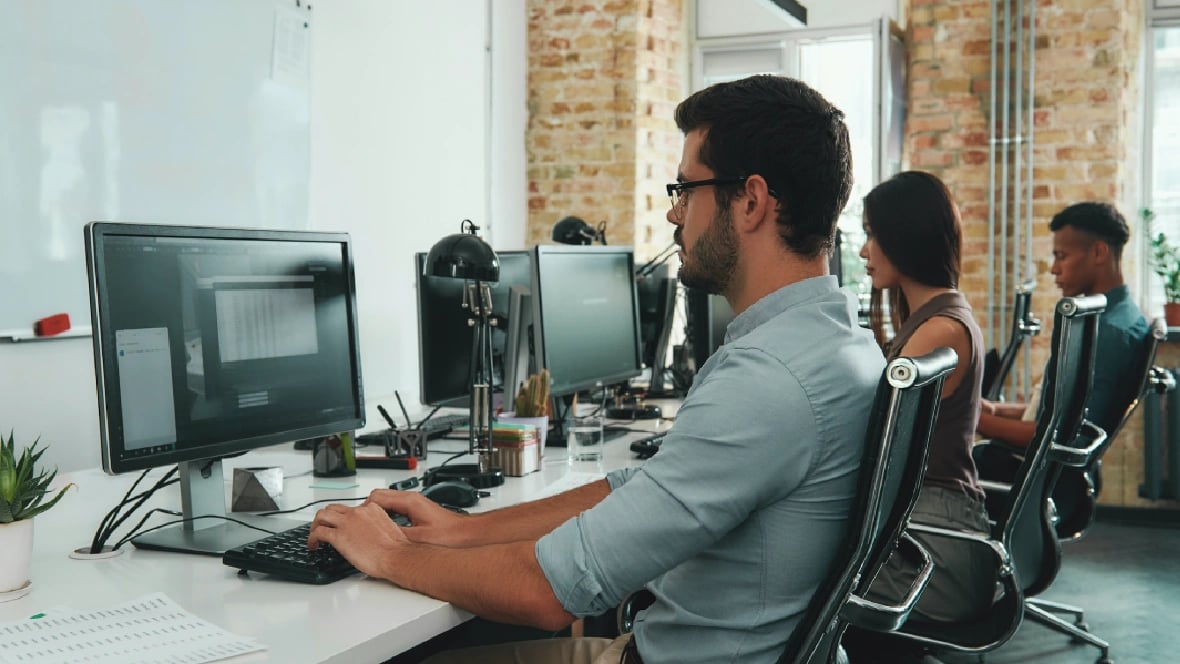 Get the insights you need to reduce costs and supercharge productivity
If knowledge is power, then data is money. Many cloud-based storage solutions offer integrated cloud analytics for deep data insights. From those insights, you can build action plans to increase efficiencies and meet organisational goals.
Your team is empowered to work productively
Cloud-based workflow, filesharing apps, and solutions like virtual desktops let employees access, edit and share documents from any location at any time. This allows them to do more together, work more productively and collaborate in real-time whether they're in the same office or working in different locations across the globe.
Cloud technology can reduce your IT costs
Perhaps one of the biggest benefits of cloud technology is that it cuts out the need to purchase and maintain expensive servers, software, and computer equipment. Using monthly subscription-based models, cloud technology also gives small businesses access to value-adding tools, programmes and applications that would otherwise be unaffordable.
Plus, you'll also only pay for the services you need - you'll never pay for underused server space again. And with a third-party support team in place, your monthly costs stay under control too.
Cloud technology gives your business the freedom and flexibility to grow, enhances your business continuity and delivers the most robust security available. If you're ready to embrace the benefits of cloud technology, talk to Brick9. We're dedicated to helping you extract maximum value from IT, so you can focus on taking your business to its next level of success.